The Heartbeats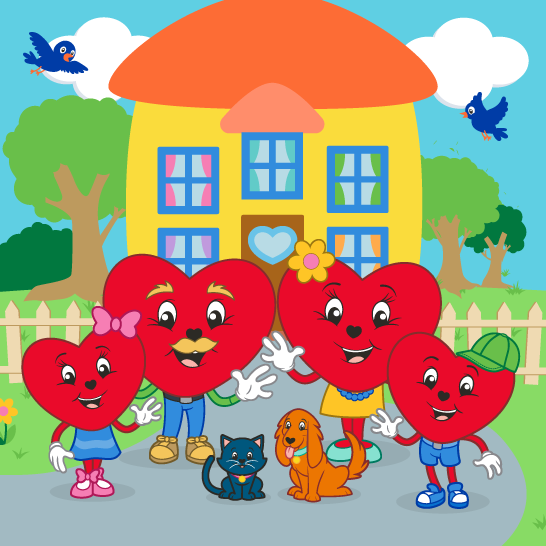 The movement emphasises the act of kindness as strong, respected behaviour, with infinite positive effects on our wellbeing, ultimately making us all happier and healthier. 'It's cool to be kind' as a part of Henry & Henrietta Heartbeat is currently aimed at preschool children in a concerted effort to enforce kind behaviour and the benefits of it, until it becomes a spontaneous way of life for the next generation. Children are agents for social change and the fundamental age for PSED (Personal, Social and Emotional development) is 0-6 years old.
Henry & Henrietta are designed to appeal to this critically important age group and they prove to be surpassing expectation in doing this. Henry & Henrietta Heartbeat are messengers that communicate important lessons of inclusion, acceptance, love, friendship, tolerance in an enjoyable way. The stories encompass all aspects of how to act with kindness towards others, oneself and the planet. Once children begin living and breathing this behaviour we will see a profoundly positive effect on the environment the youth of today are growing into by tackling the epidemic of anti social behaviour that is affecting children's physical and mental health.
It's time for change. We commit to making regular donations to anti bullying organisations.